Are you in a store right now?
Find out which product is best suited to your needs.
Browse our products
More to reach your goals
When you need help to gain or maintain weight, Ensure® Plus Calories provides 50% more calories and protein than Ensure® Regular. It can be used as a supplement between or with meals, or as a meal replacement.
Serving tips
Ensure® tastes best when chilled.

Too sweet? Add a dash of salt.

Take with medication† for extra nutrition and protein.

Add to coffee instead of milk or cream.

Pour Ensure® into individual cups. Place a coffee stick in the middle of each cup and freeze to make delicious popsicles.
Ensure® Plus Calories Chocolate Fudge Recipe
Our famous fudge recipe! You can't go wrong, especially with the added protein from the Ensure® Plus Calories and walnuts.
Making healthy weight gains
While most of us envy the prospect of having to put on pounds rather than shed them, there is a right and wrong way to go about it.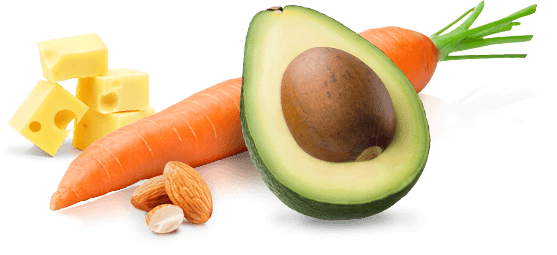 Sign up & save
Sign up to the Ensure® Club and get up to $100 in coupons, meal plans, recipes, and tips on using Ensure®!